The Perfect Date Night Pairings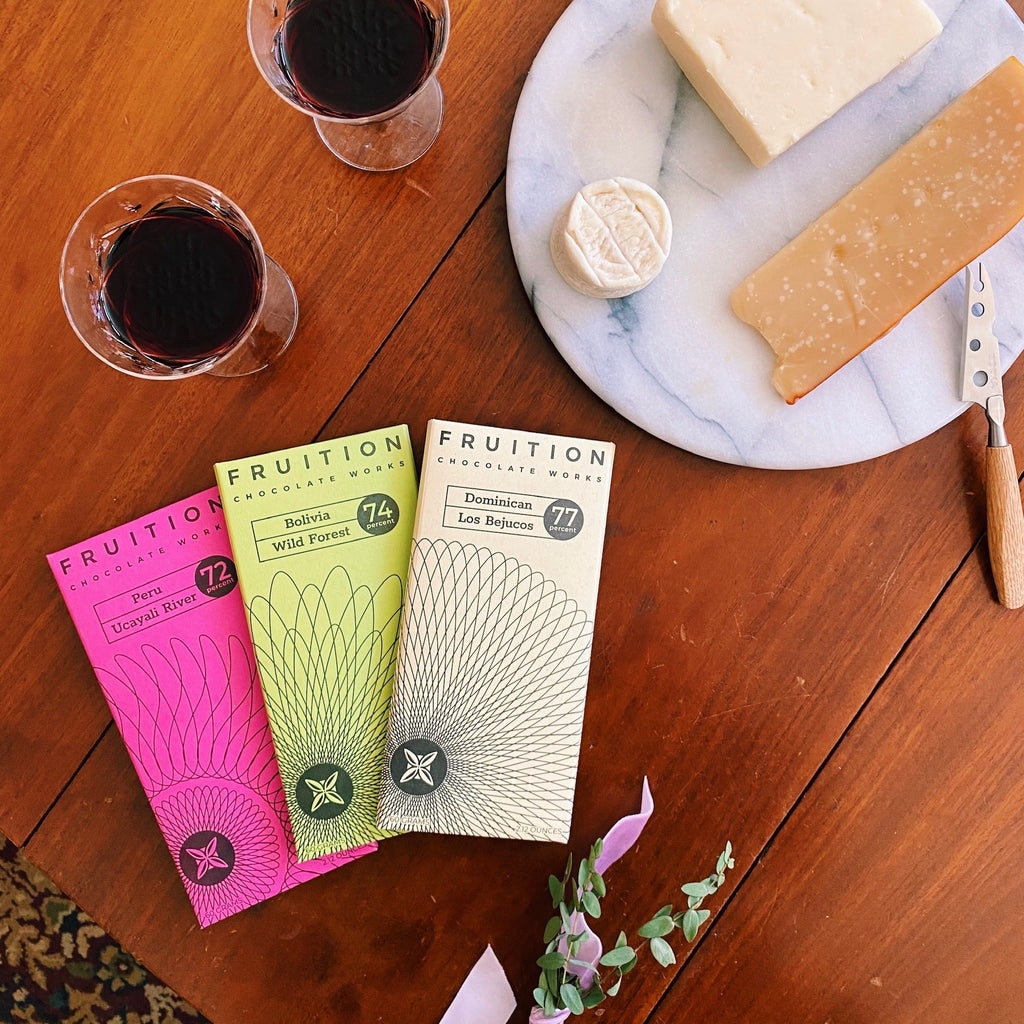 GREAT DATE NIGHT PAIRINGS,
FEATURING OUR NEWEST SINGLE-ORIGIN BARS
We hope you're as excited about our limited edition single-origin bars as we are! With Valentine's Day coming up, we wanted to share a few of our favorite ways to pair them with wine and cheese.


Pairing chocolate, wine, and cheese feels like it should be easy, and sometimes it is. But, sometimes the tannins and acidity from the wine, chocolate, or both can create a train wreck in your mouth. There are also sweetness levels to think about—a Pinot Grigio is tricky to pair with the dark chocolate because the tannin in the chocolate wreaks havoc with the acidity.


So, we tested a few pairings (for science!) and these were the best of the best. Whether you're partnered or celebrating solo this year, these pairings are certain to make your evening extra sweet.
Want to try these out? Head to our shop now.