We're Award-Winning (Again!)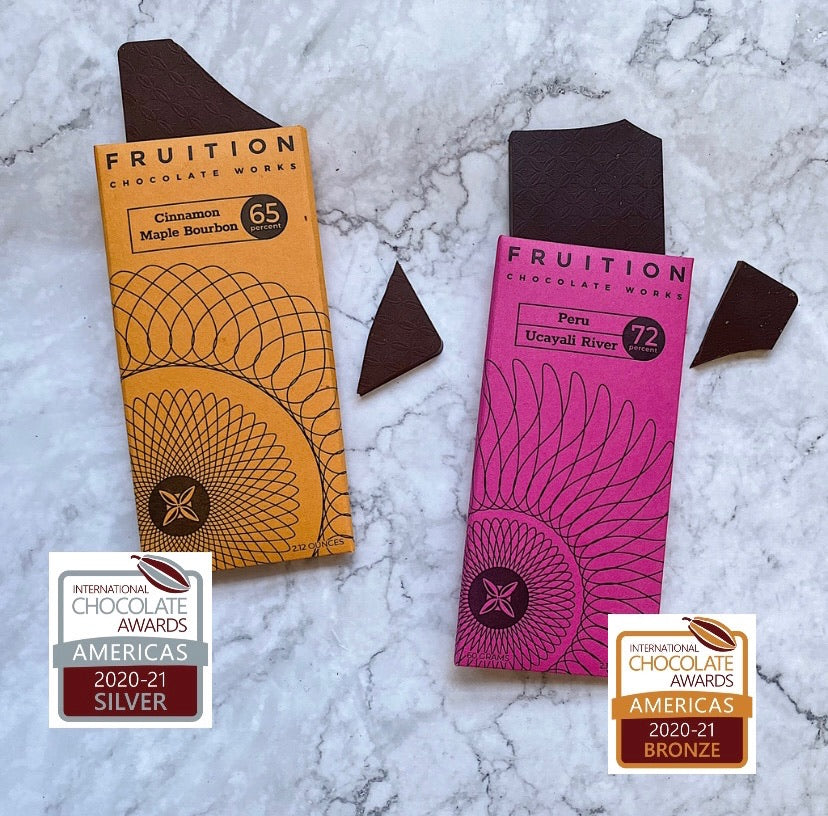 And we couldn't have done it without you
We're thrilled to announce that we took home two medals at the International Chocolate Awards yesterday for Bean-to-Bar Makers and Chocolatiers in the Americas: a bronze for our Peru Ucayali Dark 72% bar and a silver for the Cinnamon Maple Bourbon Dark Milk 65% bar.  
The International Chocolate Awards are an independent organization, partnering with fine chocolate experts and organizations in different countries with independent verification and oversight. We've been honored to win several awards from them in the past few years, and are so thrilled that these newer bars of ours have been met with this recognition.
We couldn't do this without your support of us and our chocolate, and are so grateful! Thank you for allowing us to live our chocolate-making dreams. We also are grateful to our sourcing partners and growers. We pay double to triple the average commodity price for our cacao, and are proud of it. Good chocolate requires good beans, and we think that farmers should be paid fairly for producing exceptional cacao.