The Evolution of Fruition Chocolate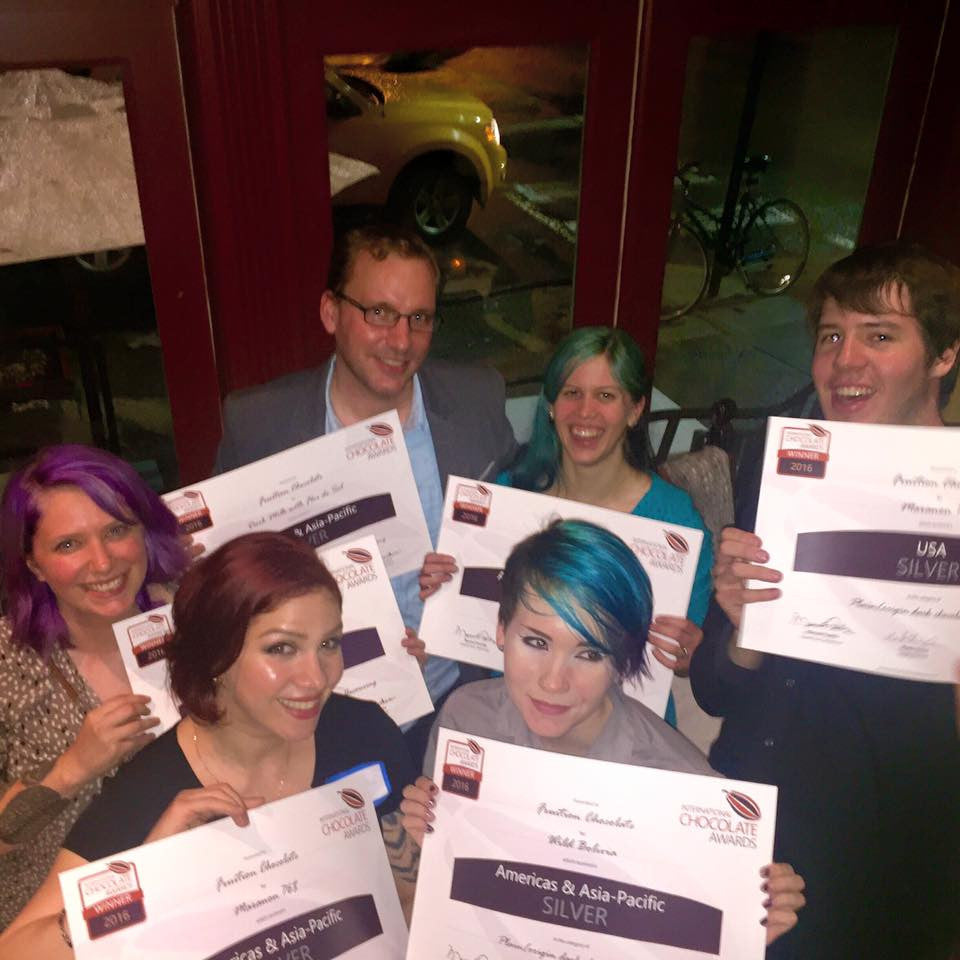 Celebrating 5 years in biz...
If you've been curious to see behind the scenes look at Fruition, look no further. We will be launching this blog to share the latest news about our new products, the process, the team behind it all, and upcoming events. We are proud that we have received accolades and press from the national and international scene, which has helped fuel the growth of our small bean-to-bar workshop. 
Above: International Chocolate Awards 2016 Americas Round
How we've grown:
When Fruition started in 2011, there were only a handful of craft chocolate companies in America. Today there are several hundred, and interest in responsibly sourced chocolate has increased with it. As demand for our chocolate and our product line has grown, the full time staff has sky-rocketed to a whopping 6 people who enable us to produce over a ton of high quality chocolate a month! Our sights now are set on expanding our workshop space in the Hudson Valley, NY. Our staff, including alumni from the Culinary Institute in Hyde Park and a other talented team members, is venturing into uncharted territory with high hopes. As always, we plan to stay relevant with our creative new bars and confections (to keep our fans guessing what will come next)!
Save the Date: Nov. 5th (5-9 PM)
Fruition will celebrate its 5th Anniversary with an Open House & Tasting at our workshop in Shokan, New York.  It is one of the few times of the year that we open up our kitchen and chocolate making production space to the public.  We are pleased to collaborate with many local businesses, and that evening you can expect to sample beer from Newburgh Brewing Company, cacao liquor (made using our chocolate) from Tuthilltown Spirits, shrub from Hudson Standard, and much more.  
Connect with us to stay on top of what's new at Fruition. Join our newsletter below.