5 Tips for Expanding a Chocolate Factory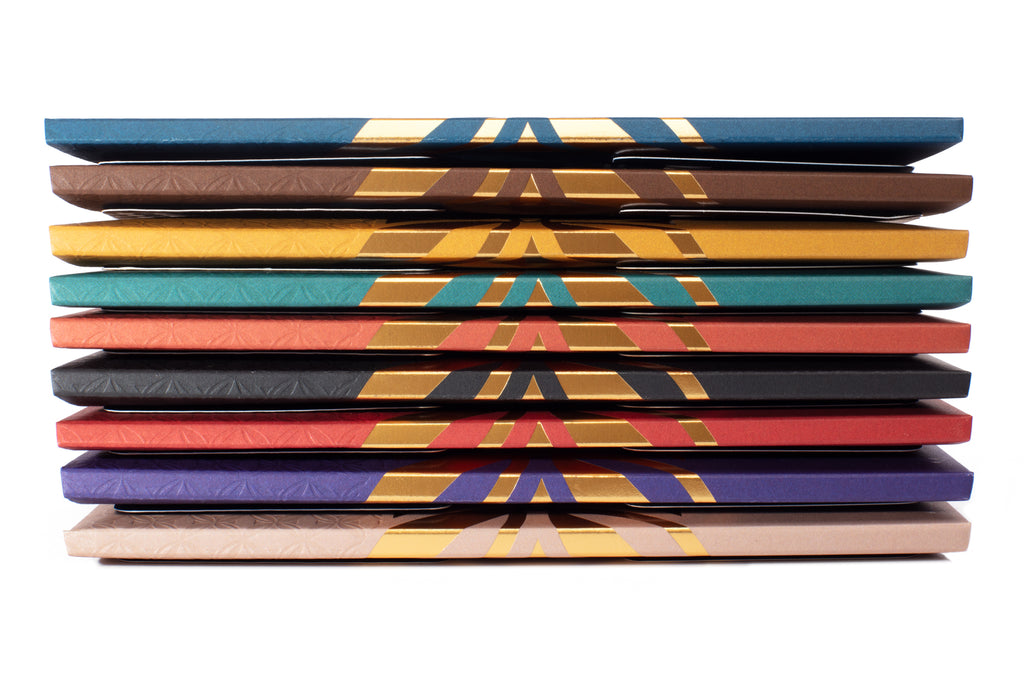 Humble Beginnings
In the spring of 2011, Bryan and I had a small stone melangeur grinding on the countertop of our kitchenette. We were back from an extended honeymoon adventure where we road-tripped New Zealand and all across the U.S.
I went outside on the deck and asked what Bryan was doing with my hair-dryer. "Winnowing," he explained. Then, he showed me again how it was done. Just toss the bowl around and blow off the shell, which is lighter in weight than the nib, and flies off the top. "There's got to be a faster way to do this," I thought to myself. Later that summer, Bryan had a eureka-moment in the basement when he got his first homemade winnower to work. It was about $300 worth of supplies including a Shop-Vac, a few plastic cyclones, and other parts from the hardware store.
Later that summer, we made the leap, leasing our first space.  It was 1,600 square feet, and located along Route 28, which is the gateway to The Catskills, and well-traveled by tourists and locals alike.  We originally were just seeking a production space, but as the building was commercially zoned to include retail, we decided to throw out an open sign and see what happened.  That fall, we opened our doors to the public, and Fruition was officially born.
Above: Co-Founders, Bryan (left) and Dahlia (right) remodel original production and retail space.
The Expansion
Jump ahead to present day, and we are operating in the same location, though in an expanded factory space, of roughly 4,200 square feet total, including a remodeled chocolate making workshop and confectionary kitchen. We've automated our bar moulding and packaging so that our talented staff (most who trained at the Culinary Institute of America), can put their creative energy toward craft details such as confections made from our bean-to-bar chocolate. Our updated retail tasting room now features a viewing window so that guests can peer into the kitchen and learn what it's all about.
Above: Fruition Shokan Retail Store with Viewing Window
Let me tell you one thing. We didn't get to this point without standing on the brink. Did we almost throw in the towel? More times than we can count! Yet, we held true to our conviction, and are forging ahead with more passion and excitement than ever. 
5 Bits of Advice
Here's some advice to anyone looking to expand:
Equipment. Vet your equipment vendors very well! There is a huge advantage in purchasing from well established companies, which offer quality customer support and training.  We have been particularly pleased with Selmi and Packint.
Timeline. However long you think it's going to take, double or triple it. Manufacturing delay, crating, shipping, customs, you name it.
Budget. However much you think it's going to cost, you are wrong. There are always unanticipated extras. Build those into your plan!
Forecast. As you scale up, you will need more ingredients and more packaging to meet your new production goals. Remember to factor that into your cash flow!  
Branding. Product packaging is an ongoing project that is very time-consuming, but hopefully worthwhile in the end.  Packaging is the first thing the customer will see. Assume nobody is standing there explaining your product to customers, and then decide from there what you think will attract them, and provide the necessary details.
Above: Laura (Head Chocolatier) and Chris (Head Chocolate Maker) in awe of our new vertical cooling tunnel.
We're embarking on a new adventure. Goal: Make better chocolate, and sell more of it.
Stay tuned!
Dahlia
Dahlia Graham
Co-Founder / CEO
Fruition Chocolate Works